Membership Info
Join Westernaires
Instructions: Please type in the member's information in the PDF application, print, sign and mail to:
Westernaires
Attn: Mrs. Glen Keller
8895 W. Jefferson Ave.
Denver, CO 80235.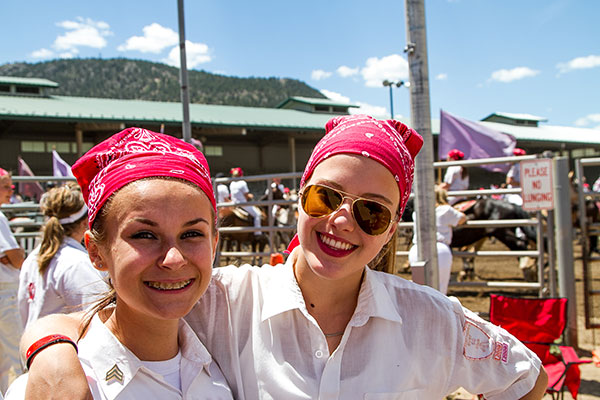 Westernaires is a non-profit, self-supporting youth group open to any child between the ages of 9 and 14 who lives, or whose family owns property within Jefferson County, Colorado. The limitation to Jefferson County residents is made necessary by our use of county-owned facilities. Membership is otherwise open to all, regardless of race, religion or economic background.
New members are admitted once yearly, and we suggest that anyone interested in making application should do so well in advance. A child need not own a horse, and many riders in our top teams are not horse owners. Rental horses from the Westernaire's livery string are provided at a nominal rental charge.
Video courtesy of volunteer William Rumley
If you would like to know more about Westernaires, please contact us.